An event and party venue for the community
Bollington Community Centre
Large main hall capacity 50
Bollington Community Centre
Perfect for Club or society use, Community and charity events, Exhibitions, Family occasions
Bollington Community Centre is a community hall near the leisure centre on Overhouse Lane. It is run as a charity and is the ideal spot for community events, clubs and gatherings. In addition, it is available for private hire for parties, weddings, childrens parties and other occasions. At only £18 per hour for the main hall and catering kitchen this facility offers great value. It boasts parking, wi-fi, a garden and disabled access, making Bollington Community Centre the perfect place for your event.
DONATE TODAY WITH PAYPAL
Bollington Community Centre is a non for profit charity. We rely not only on the money from bookings and events but also on donations from the community to stay open. Please donate today and help us.
The Main Room
Bollington Community Centre's main room holds up to 50 people. It is used for club and society meetings, children and adult parties, trainings, seminars, conferences and other events. 
Use of the catering kitchen facilities
Chairs and tables as required
Free wi-fi
Parking
Cleaning included*

Information
All our facilities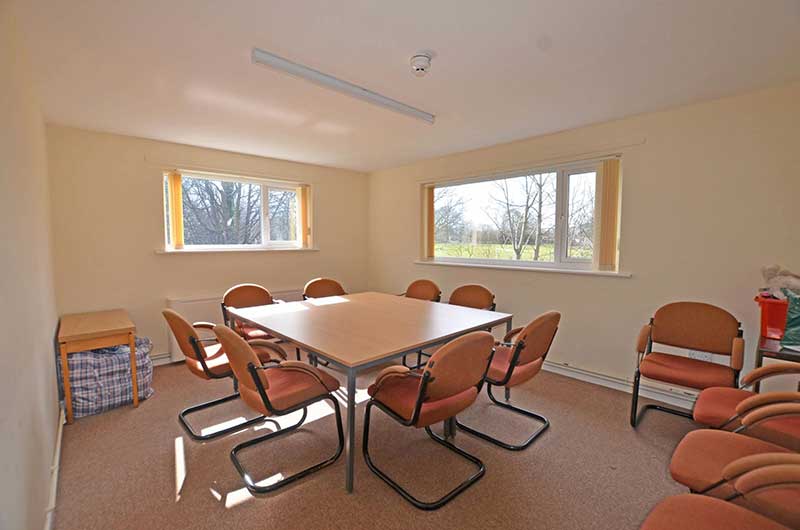 First Floor Rooms
£9 / hour
Bollington Community Centre has two meeting rooms on the first floor of the community facility that have limited disability access. These can be individually booked. They have access to a small kitchen for making tea and coffee.
Catering Kitchen
Bollington Community Centre's kitchen is a full size catering kitchen.  Catering sized pans are available for use as are cups, saucers, plates, cutlery.  A dishwasher is also available for your use.  If you require the use of the kitchen, the logistics of how to use the kitchen will be explained on your arrival at the centre.
Garden & Parking
Bollington Community Centre has a garden. This is available for people who hire the main room of the community facility at no extra charge.
The centre has limited parking. However, there is ample access to a parking lot at Bollington Leisure Centre. This is less than 50 yards (metres) from our community facility.
Regular clubs and societies
What's going on 
eWhy not hire the hall for our event?
How to book
If you are looking to hire he community centre please click on the button to view availability and book online. You can make a booking and pay online.
If you need to make a regular booking either contact Win Gleave on 07815672413, alternatively you can add multiple dates to your booking. For example if you need 3 Fridays and a Wednesday, simply add all the dates to your basket and checkout.
Booking Information
Frequently Asked Questions
Do you have tables and chairs I can use?
Tables and chairs are available in all rooms and additional chairs and tables are in the corridor.  Use as many as needed.  All we ask is that you wipe them down and put them back where you got them from when you have finished using them.
Do you have crockery and glasses I can use in the kitchen?
Crockery and Glasses are available in the kitchen.  There is a dishwasher available to wash them after use.
Can I cook in the kitchen do you have an oven?
We have a full catering sized oven which can be used by people who  hire the main room.  Instructions for use will be given when you are given access to the centre.
Can I book the hall for multiple days?
Yes you can book the hall for multiple days.  This needs to be done for each of the days unless you want to make this a regular occurrence.  If you do then please contact Win Gleave for more details.
How do I book the hall every week or every month?
Please contact Win Gleave for more details on how this is done Win Gleave 07815672413.
What happens about cleaning up after I use the hall?
We ask that you wipe down all tables and chairs used and clean and put away anything used in the kitchen.  Please try to leave the centre as you found it.
Can we serve alcohol in the hall?
We do not have a license to serve alcohol.  It is the responsibility of the hirer to ensure they have a license if serving alcohol.
How many people can I have in the hall?
The main room takes up to 50 people.  The upstairs rooms are smaller and we suggest no more than 10-12 people per room.
How many toilets are there?
There are 4 male and 4 female toilets.
Do I have to pay for heating? How do you heat the hall?
Cost of heating is part of the cost of hiring the centre.  The heating will be switched on electronically an hour before your booking and switched off at the time your booking ends.  If you have an issue with the heating in the hall please contact David Brown.
Do you have projection facilities and internet access?
We do not have projection facilities, however internet access is available at the centre.
Do you have disabled access at the centre
Downstairs is fully accessible for all.  It is on one level and the doors are wide enough for wheelchair access and there is a disabled toilet.  However, upstairs is NOT fully accessible.  There is no lift and the stairs are steep so not accessible for wheelchairs.
Is there any room outside that can be used when hiring the centre?
The centre has a small garden at the back of the property which can be used by those hiring the centre for no additional charge.
I am cycling to the centre, is there somewhere what I can safely leave my bicycle?
Bicycles can be left at the back of the centre (in the garden). The centre has gates / fences all round which can be closed hence stopping people from just walking in.
Location
Where to find us
Bollington Community Centre
Find us
56 Ovenhouse Lane,
Bollington,
Macclesfield, SK10 5EX
Please use the form below to get in touch with us.